Tamil Nadu Government Employees CPS Annual Slip Account Statement for 2018-19 and 2019-20 are available to Download
Government Information Package Center for Contributory Pension Scheme Accounts for 2018-19 & 2019-20 years for employees and teachers working under the Tribunal Pension Scheme of Tamil Nadu.
CPS Account Slip 2018 – 19, 2019-20 (Contributory Pension Scheme) account statement has been available for download now. Follow the below steps to check your own account status.
23/02/2021: அரசு ஊழியர்களின் கோரிக்கையான புதிய பென்சன் திட்டத்தை ரத்து செய்வது குறித்து அரசு பரிசீலனை செய்து வருகிறது. – வருவாய்த்துறை அமைச்சர் ஆர்.பி.உதயகுமார்
Related Post: CPS Missing Credits Online Correction
Procedure to check Tamil Nadu Govt Employees CPS Account Statement for 2019-20:
1. Visit Official CPS Website: http://cps.tn.gov.in/public/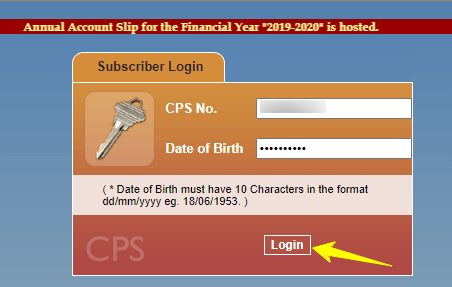 2. Now enter your CPS No. and DOB and click the "Login" button to view your CPS Account statement details.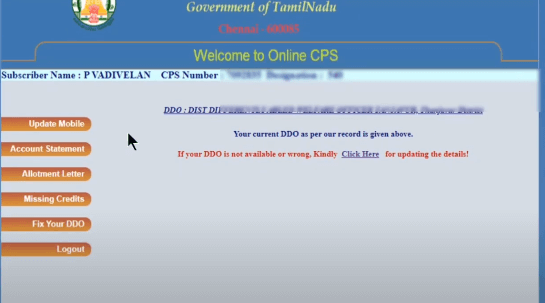 3. Click the "Account Statement" option in the sidebar and Choose the Year and click the "Submit" button. Now your account statement details will be available to download.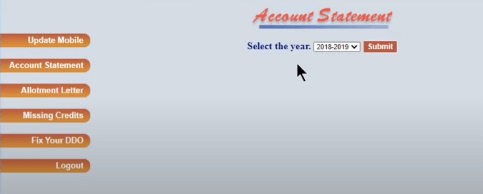 Different options available on CPS Dashboard:
Update Mobile – To Update your Mobile Number on CPS
Account Statement – To view and download your Contributory Pension Statement online
Allotment Letter – To view and download the allotment letter online
Missing Credits – To know your missed credit details on CPS
Fix Your DDO – Fixing DDP Template information
Logout – To Exit from CPS Website
4. Now check your account Opening Balance and Deposits, Interest and Closing Balance details carefully and You can able to view the Missing Credits Information also.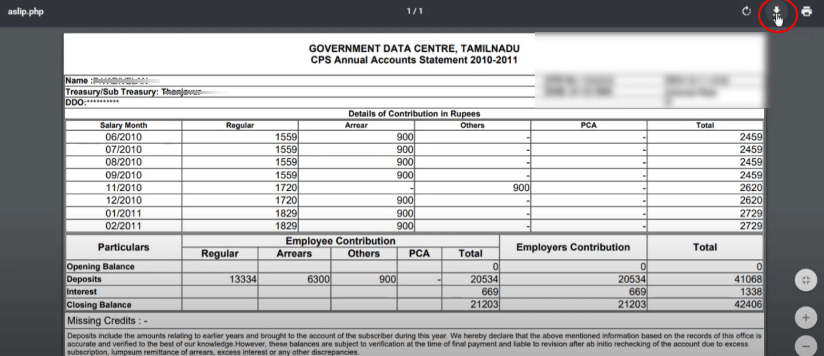 5. Once completed with check Download or Print a copy of your Statement for future reference.
Latest News about CPS in Tamil Nadu:
Update: 27/11/2018
A report containing possibilities relating to the implementation of the old pension scheme for teachers.
Updated: 10/9/2018
Check CPS Missing Credits 2018 regarding Questions and Answers
Update: 27/8/2018
The withheld a/c slips will be hosted on 17.09.2018 as a second spell. If any amount deducted in the account slip will be added only after verifying the genunity of the amount from the DDO through hard copy (Official letter).